Mobile RoundingWhat is it?
While rounding, physicians repeatedly need to view their list of patients, review recent clinical data, and record their encounters. With the availability of MEDITECH's Mobile Rounding solution, these select functions can now be performed on a physician's smartphone or tablet, putting vital information at their fingertips.
Learn more about software and hardware requirements for our Mobile Rounding solution:
Technical Specifications/System Prerequisites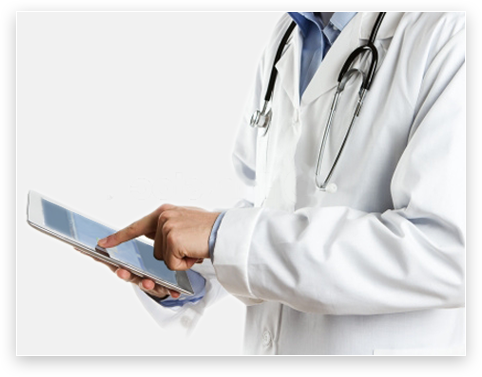 How can you get it?

The implementation process for Mobile Rounding lasts approximately 2-3 months. This includes server setup, code delivery, testing, user setup, and URL configuration.
In order to implement this solution you must have a Physician Care Manager (PCM) license. If you are currently going through a PCM implementation, you can choose to install Mobile Rounding at the same time. Your PCM implementation specialist would also support the Mobile Rounding install. If you have already implemented PCM, then Mobile Rounding can be installed by the Client Services division. Please contact your EMR/EPS specialist and they will facilitate follow up by a Client Services Mobile Rounding expert.
What types of devices can be used to run it?
Find out how to access MEDITECH's Mobile Rounding solution on a mobile device..
Where can you purchase mobility and peripheral devices?
Learn more about our preferred vendors, ACS MediHealth and The Steve Holmes Group LLC.

For more information about our collaborative solutions, please contact:

ACS MediHealth
David Dean, President
Office (Local): 1-770-751-1177
Toll Free: 1-800-488-3304, Ext: 115
Email: djdean@acs-ebiz.com
ACS MediHealth Device Information
.
The Steve Holmes Group LLC
Steve Holmes, CEO
Office: 1-508-536-5612
Email: steve@steveholmesgroup.com
The Steve Holmes Group LLC Website


Who can you contact at MEDITECH with questions?
Send us a message if you have questions or would like to learn more about the application.