Welcome to the Physician Connection.
Here you'll learn all about MEDITECH Expanse and the many ways it will help you improve efficiency, guide decisions, and support patient-focused care. You'll hear strategies from fellow practicing physicians, while having access to key resources and tutorials to support your EHR training, personalization, and implementation.
Southern Ohio Medical Center leverages MEDITECH Expanse to lower hospital-acquired C. difficile rates by 30%
Since implementing new Expanse workflows and tools in early 2022, Southern Ohio Medical Center (Portsmouth, OH) has seen a 30% relative change in hospital-acquired infection of C. difficile and a 32% relative change in canceled tests.

Valley Health System uses MEDITECH Surveillance to improve response and treatment times
Clinicians at Valley Health System find that MEDITECH Surveillance is identifying conditions, providing relevant data, and expediting orders to initiate treatment sooner.
North Country Healthcare implements MEDITECH Expanse Surgical Services in three hospitals
North Country Healthcare, an alliance of three Critical Access Hospitals, transformed care delivery in Northern New Hampshire by implementing one shared MEDITECH Expanse EHR, including the Surgical Services solution. Standardizing workflows for three hospitals of different sizes, with their own specialties and unique cultures, involved give-and-take, but the results have been worth it.
Meet MEDITECH Expanse
Whether you work in the practice, hospital, or ED, Expanse provides you with an intuitive and personalized workflow to help you work efficiently while focusing on your patients. Watch our video to learn more.
Learn What MEDITECH Expanse Can Do For You
Learn how Expanse improves the physician experience for: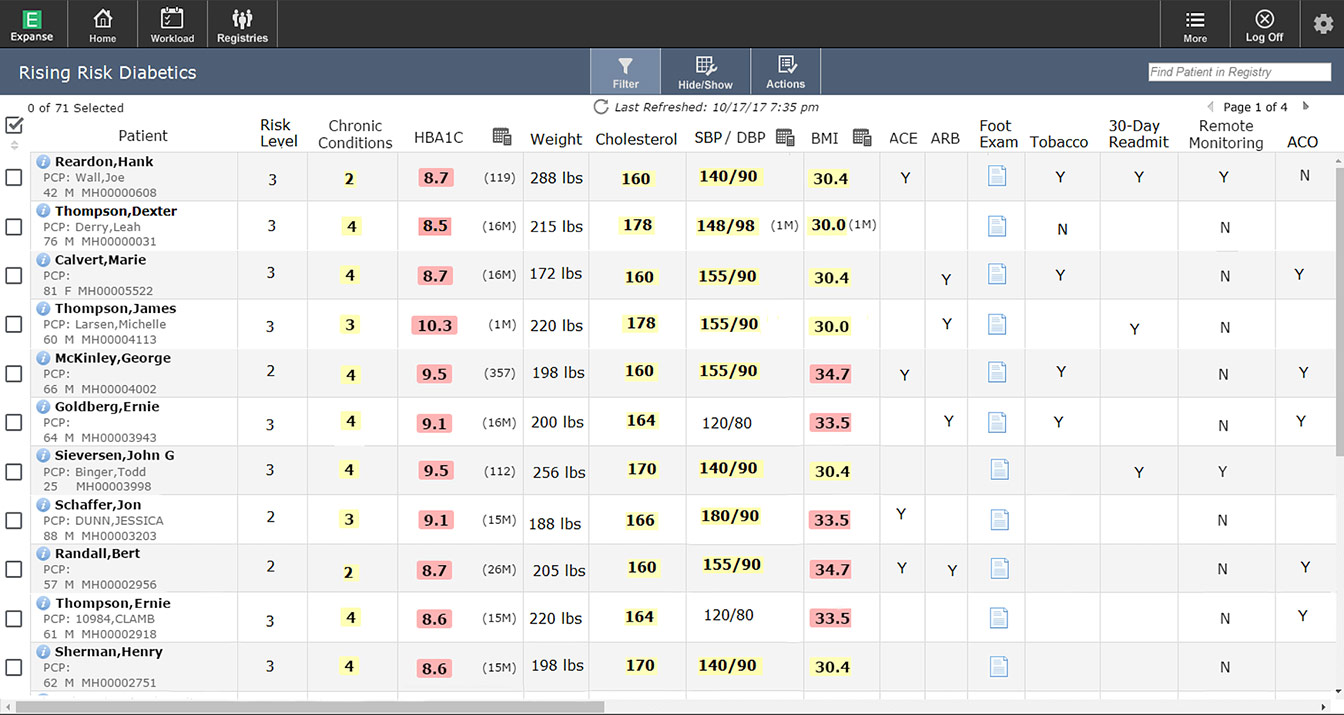 Hear From The Experts